Summit Joshua Mountain Spring 2022 at California Riding Trailhead in Twentnine Palms
Looking west when approaching the north entrance to Joshua Tree National Park in Twentynine Palms you'll see Joshua Mountain
About this event
Looking west when approaching the north entrance to Joshua Tree National Park in Twentynine Palms you'll notice a Quartz monzonite formation that juts out against the more gently sloping peaks. This proud countenance, known by some as "Indian Head", is officially named Joshua Mountain. The approach for this hike will commence from the southeast in the lower-lying hills, where evidence of bighorn sheep is possible. A majority of the elevation gain will take place in a canyon that terminates due south of the peak and features excellent examples of alkali-feldspar megacrysts that can measure as much as 10cm across. Once attained, the peak provides panoramic views of the surrounding mountains and excellent views of the alluvial fans exiting the park at the north entrance.
Please download the course outline: Summit Joshua Mountain Spring 2022
Hike Level: Moderate/Strenuous(Fitness Levels) Max 6.75 miles round trip. 1176' Elevation Gain/Loss
If you are a member of JTNPA you will get a $10 discount off every Desert Institute class. If you are not a member you can become one here.
Please print and fill out the PARTICIPANT AGREEMENT. You can bring the completed form to the class.
Cancellation Policy: If you need to cancel, notify us at least seven days prior to the start of the course and we will process your request minus a $25 cancellation fee. No refunds, transfers, or credits will be granted if cancellation occurs within the seven day period. Please note that we cannot make any exceptions to this refund policy for any reason, including but not limited to medical reasons, illness, travel delays, personal situations, emergencies, or weather. This program depends on registration for its funding. While inconvenient, please understand that this policy enables us to sustain our programs even with last minute cancellations.
Costs: Member JTNPA $45. / Non Member $55.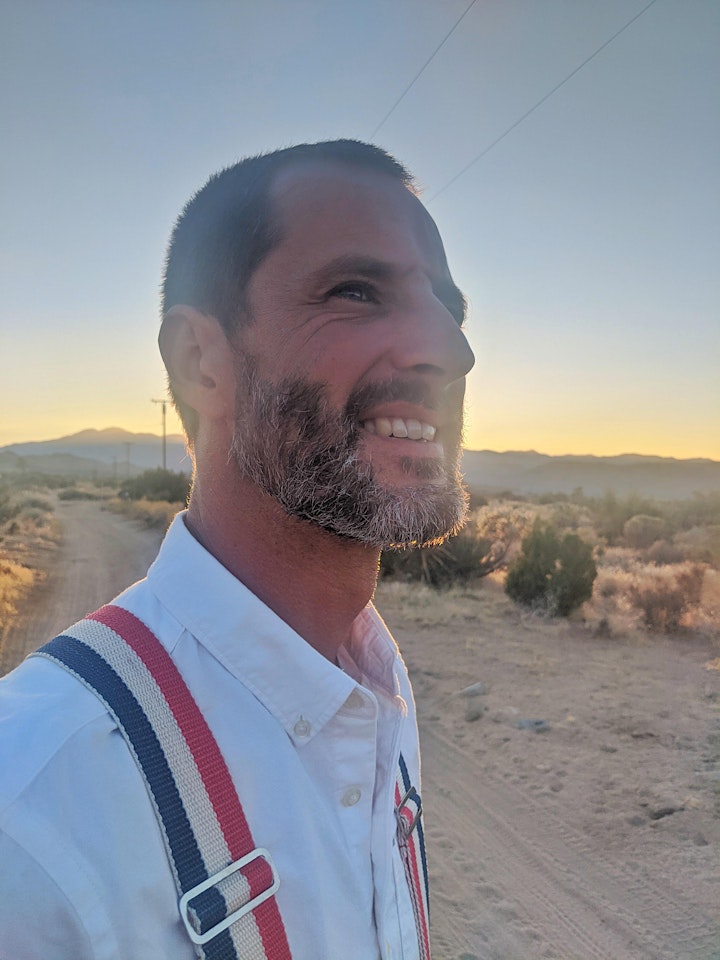 Photo by Hilary Sloane
Travis Puglisi is a 20 year resident of the Morongo Basin and the owner/operator of Wandering Mojave Hiking Services. Travis has a cultivated appreciation of desert environments, having lived and worked in Antarctica for 27 months, at UC Riverside's Granite Mountain Desert Research Station as a steward and trail builder, and the Black Rock Desert of Nevada. Travis is a self-taught naturalist with an emphasis on Mojave Desert flora and fauna. His hikes feature a conversational style that makes the landscape accessible and an interpretive manner of route planning that typically combines established trails and cross-country travel.