Paulina Rubio & Alejandra Guzmán coming to Agua Caliente Casino in Rancho Mirage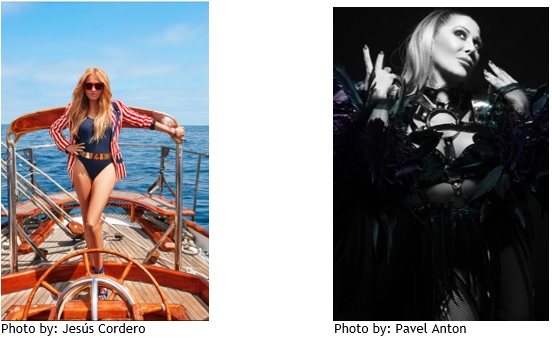 La Chica Dorada and La Reina de Corazones, Paulina Rubio and Alejandra Guzmán, will hit the road next spring to face off in a once-in-a-lifetime run of shows that will form the greatest and most controversial tour to ever occur in the history of Latin pop-rock, "PerrÍsimas" US Tour 2022. Over the course of more than three decades, Alejandra Guzmán and Paulina Rubio, legendary award-winners and global superstars, have each constructed outstanding careers, garnering praise as the "Queen of Latin Rock" and the "Queen of Latin Pop," respectively. After years of rivalry between them, for the first time ever, Rubio and Guzmán will perform on the same stage to settle the score, promising an electrifying, heart-stopping experience for audiences across America.
Produced by the superstars themselves, the Perrísimas US Tour will kick off in April 2022 and will consist of more than 20 shows, making stops in major cities such as Chicago, New York, Miami, and Las Vegas before wrapping up on May 22 in Los Angeles. Tickets go on sale to the public this Friday, December 17, at 10 a.m. local time. Ticket pre-sale begins today, December 15, at 12 p.m. local time, ensuring that the dedicated fans of both artists will have exclusive access to prime seating.
For complete pre-sale details visit www.perrisimastour.com
As two of the greatest female artists in Latin music history, both Alejandra Guzmán and Paulina Rubio have left an impressive and lasting impact both on the industry and on global culture, selling more than 50 million records combined worldwide. Racking up endless recognitions, accomplishments and countless hits, their music has transcended generations, shaping the soundtrack of the lives of millions of listeners around the world. "Perrísimas" US Tour 2022 is the only opportunity for fans to witness the highly anticipated, unprecedented encounter between these two international icons and will unquestionably go down in the record books as one of the greatest tours of all time.