Power Yoga Palm Springs Opened Our Studio Doors and are Offering In Studio Classes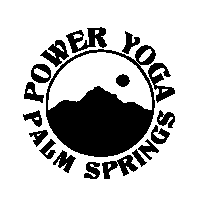 A lot has changed here at Power Yoga Palm Springs, we are excited to practice with you!
We finally opened our studio doors and are offering in studio classes and will continue our outdoor Yoga in the Park and Virtual classes.
Preregistration is mandatory. Our classes are limited to 9 practitioners in order to abide by guidelines and maintain distancing from others. Please go to our website for class schedule, studio guidelines or the Mindbody app to register for a class.
If classes do not have 3 or more sign ups an hour prior to start time it will be canceled. (Ask about our bring a friend special!)
Studio mats and props are not available for use, but we do have blocks, straps and blankets for purchase.
Masks are recommended to be worn in the common areas and can be removed during practice when you are on your mat safely distanced from others.
Class schedule is very limited, it will expand over the next few months depending on requests and needs of our students. Please feel free to share your feedback, if you are missing a favorite style of class or time we want to hear from you and make sure to support your yoga journey!
We are spacing classes to leave time to disinfect and sanitize the studio so we can continue to provide you all a safe and healthy environment.
Read more details on our website at www.poweryogapalmsprings.com