PHOTOGRAPHS COURTESY PALM SPRINGS HISTORICAL SOCIETY
---
An oft-repeated urban legend is that early Hollywood stars had "morals" clauses in their contracts laying out in sordid detail all the things they could not do within 100 miles of their studios. Since Palm Springs was 110 miles away, it became the original Sin City.
It's an appealingly salacious tale, but false. The fact is, because of the abundant sunshine, many films were made here in the early days. The studios built cottages (many in the Movie Colony) in order to house both actors and crew. Because actors were obliged by contract to be within driving distance in the event of reshoots, many chose Palm Springs as a short-term getaway.
And many stayed. To list everyone in the motion-picture industry who owned a home or regularly visited would require a separate publication about the size of a phone book. So, look upon this edition of "Desert Dreamers" as a Hollywood sampler.
• See previous Desert Dreamers stories
In 1948, Bob Hopes was named Honorary Mayor of Palm Springs.
Bob Hope/
Hope Springs Eternal
When Bob and Dolores Hope first visited Palm Springs in 1930 and fell in love with the desert, they had little means to do much about it. At the time, Hope was desperately trying to find his way off the fading vaudeville circuit and into motion pictures. He auditioned for France's Pathé Pictures in Culver City … and failed. It was a low moment for the English-born Leslie Towns Hope, whose family had emigrated in 1908 and who had busked as a child, working the trolley lines in Cleveland with a little dancing and singing.
When he and his former vaudeville colleague, Dolores, came to Palm Springs (records are a bit hazy on their actual marriage date), they rented a small Spanish revival house in the Movie Colony that they named Honeymoon Cottage. Hope's career in radio and film began picking up speed in the '30s (The Big Broadcast from 1932 is considered his breakout role), and in the '40s, his road movies with Bing Crosby broke box office records and established him among the top tier of American comedians. While this success enabled him to buy a considerable estate in Toluca Lake, Hope was irresistibly drawn to the desert and in 1946 traded the cottage for a more conventional house with a pool in Movie Colony East.
Hope began spending more time in the desert and always seemed willing to lend a hand to charitable events such as the annual Palm Springs Police Show to raise money for boys' and girls' clubs. A savvy investor, he bought significant parcels of land around the valley and in 1948 was named Honorary Mayor of Palm Springs, a recognition he would enjoy repeatedly. For the next five decades, Hope was an integral part of every significant social or philanthropic event in the valley. His Bob Hope Chrysler Classic Golf Tournament (now known as the CareerBuilder Challenge) grew to become one of the best-known celebrity pro-ams in the country. But his biggest philanthropic legacy was his successful effort with Dolores to make the Eisenhower Medical Center a reality.
Though often remembered in the valley these days for his magnificent Lautner-designed home on Southridge (the landmark home sold in 2016 for $13 million), he left a legacy of good works that would make a dozen philanthropists proud. Never at a loss for a good comeback, he was on his deathbed when Dolores asked where he wanted to be buried. "Surprise me," he said
a sampling of local stars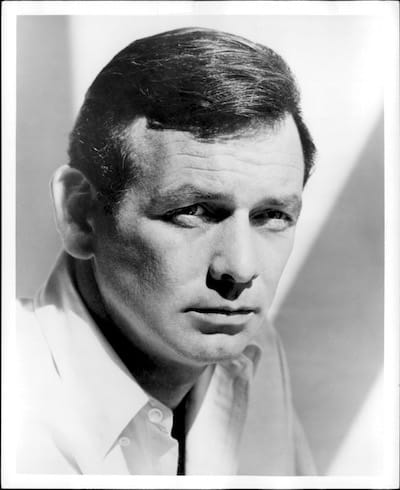 David Janssen
The television star 
commissioned architect Edward Giddings to build "La Piedra" in Southridge. He died before he set foot in it.
Cary Grant
Grant bought his Movie Colony estate in 1954 to retire. Frequent houseguest Alfred Hitchcock talked him into working again.
Steve McQueen
The King of Cool might have seemed like an unlikely Palm Springs resident, but he loved taking his motorcycles out for long desert rides.
Liberace
Lee's home on North Kaweah Road was famous for the plaque by the driveway that read "Piazza de Liberace."
Sonny Bono/
Mr. Festival
Detroit-born Salvatore "Sonny" Bono lived several lives … and did well at all of them. He got his start as a songwriter and gofer with Phil Spector in Los Angeles and in 1962 met 16-year-old Cherilyn Sarkisian in a coffee shop. Their initial success as a duo plateaued but was revived with The Sonny & Cher Comedy Hour in the early '70s. After the couple split personally and professionally, Bono kept performing but failed to achieve the level of success he'd enjoyed with Cher. In his own words, he "semi-retired to Palm Springs," where he opened his namesake restaurant and began a battle with city bureaucracy that culminated with his successful run for mayor in 1988.
Sonny Bono opened his namesake restaurant in Palm Springs and began a battle with city bureaucracy that culminated with his successful run for mayor in 1988.
Among his goals upon taking office was to resuscitate the city's glamour and prestige. He thought a film festival might do the trick. "Everybody thought it was the stupidest idea they'd ever heard," Palm Springs International Film Festival (PSIFF) board vice chairman David Baron told Palm Springs Life last year. The PSIFF premiered in 1990. To everyone's surprise (even Bono's), some 17,000 patrons showed up — even though the event wasn't exactly bursting with A-listers. However, that first year did feature Cinema Paradiso, which won the fest's highest honor and went on to grab the Oscar for foreign language film. That bit of luck legitimized the festival.
After his election to the U.S. House of Representatives in 1994, Bono continued to attend the festival and, with wife Mary, host a gala. In his day, it was tradition to honor one of Hollywood's old guard, such as James Stewart. Now, there are more than a half-dozen honorees … and all are A-listers. Whether by design or by kismet, PSIFF is perfectly positioned in terms of timing and geography to be the key festival leading into awards season. As much as the SAG Awards and Golden Globes are indicators of what to expect on Oscar night, it is PSIFF, Bono's crazy little dream, that is the true insider's barometer of the season.
a sampling of local stars
Dean Martin
Sinatra may have been chairman, but Martin was MVP of the Rat Pack. The families often socialized when they were in the desert.
Tom Bosley
The Happy Days dad moved to the desert and met his future wife, Patricia Carr, when she was working for local television.
Gavin MacLeod
He will forever be remembered as the amiable captain of The Love Boat, but he's also one of the valley's most active philanthropists.
William Powell
With his wife, Mousey, the Powells were a popular couple, often seen palling with Charlie Farrell at the Racquet Club.
Lucille Ball/
TV's First Family
In the late 1930s, long before she became America's favorite TV comedienne, Lucille Ball posed in a window of the El Mirador Hotel for a photograph that would become one of the most enduring images of Hollywood-glamour-meets-Palm Springs.
Not long after, she met Cuban bandleader Desi Arnaz; they fell in love and eloped in 1940. They soon became regular weekend fixtures at Charlie Farrell's Racquet Club. In 1951, Desi and his orchestra were headliners for the grand opening of the Starlite Room at Palm Springs' Chi Chi Club.
Lucille Ball posed in a window of the El Mirador Hotel for a photograph.
In the early '50s, with their kids, Lucie and Desi Jr., they commissioned architect Paul R. Williams to design a house at Thunderbird Country Club. As a 2007 Palm Springs Life article recounted, "Palm Springs was their safe haven, their Shangri-La, their escape from the ever increasing stresses of their unexpected success, a green grass, majestic happy place they could take refuge in … and remind themselves they wanted more than anything to have a family."
The couple was highly visible in the Palm Springs area for decades, with Ball accepting the queen's throne in 1964's Desert Circus parade (a great tradition that, alas, faded away a few years ago) and Desi providing entertainment at the Palm Springs Police Shows. Both were astute businesspeople. (After buying Desi out of his shares of Desilu Studios following their divorce, Ball became the first woman to head a studio; she later sold it to Gulf and Western, which had bought Paramount Pictures.) Desi and Lucy also founded the Indian Wells Resort Hotel in 1957.
After the divorce and his departure from Desilu, Desi remarried and eventually settled in Del Mar. Lucy, however, continued to make the desert her second home and was often seen playing backgammon at the Ingelside Inn. Five years ago, Broadway veteran singer/dancer Lucie Arnaz and her husband, actor and writer Laurence Luckinbill, moved back to Greater Palm Springs and are now full-time residents.
a sampling of local stars
Harold Lloyd
The silent screen comedian was one of the highest paid actors of his day. He was one of the first to build a Movie Colony estate.
Marilyn Monroe
Her tenure in the desert was just a couple years, but they coincided with visits of President John F. Kennedy.
Walt Disney
The very modest ranch house owned by America's great animator stayed in the Disney family until it sold in 2015.
Fred Williamson
A resident since 1997, the former football 
All-Pro hosts the annual Fred "The Hammer" Williamson Celebrity Invitational Gold 
Tournament in support of Wounded Warriors.
Dinah Shore/
The Starlet Who Golfed
If entertainer and golfer Dinah Shore were alive today, she might be surprised to learn that she inspired the world's most popular lesbian festival, the Club Skirts Dinah Shore Weekend. Commonly known as "The Dinah," it typically coincides with the LPGA ANA Inspiration golf tournament.
Considering Shore's ardent promotion of women's professional golf and a career that defied expectations, she'd likely be delighted. As she would be with the LPGA tradition that the winner of the tournament, which launched in 1972, celebrates her victory on the 18th green by jumping into Poppie's Pond.
Dinah takes to the dance floor with Kirk Douglas.
The daughter of Russian-Jewish immigrants who operated a store in a Tennessee town, Shore graduated from Vanderbilt University and began looking for work singing with big bands. She didn't land a gig. Far from discouraged, she struck out on her own and became one of the leading female solo entertainers of the '40s and '50s. However, it was television that proved her true calling. In a series of variety and talk shows from 1950 to 1991, she became a small-screen favorite, as much for her Southern charm and musical talent as for her willingness to book an extraordinary range of guests, from best buddy Lucille Ball to rock legend David Bowie, and even comedian Andy Kaufman who, in the guise of his obnoxious Tony Clifton character, famously dumped a pan of eggs on Shore's head.
A well-known figure around Palm Springs in its infancy, she commissioned Donald Wexler to design an extraordinary home for her in Old Las Palmas (a home now owned by Leonardo DiCaprio). However, it was her commitment to and untiring promotion of women's golf that have had the most lasting impact. Shore was persistent in championing the LPGA (the name itself — Ladies Professional Golf Association — a clear indicator of the era in which it was created) and in 1972 was a driving force in creating the Colgate Dinah Shore golf tournament at Mission Hills Country Club, her home course.
Married to actor and longtime desert dweller George Montgomery and romantically linked to younger men such as Burt Reynolds and Iggy Pop, Shore died shortly before being elected an honorary member of the LPGA Hall of Fame in 1994. She would have been thrilled to know that her event, now the ANA Inspiration, is one of the world's top women's pro golf tournaments. And, no doubt, she would be honored that thousands of gay women gather in Palm Springs the same weekend to celebrate "The Dinah."
a sampling of local stars
Kirk Douglas
Douglas and his wife, Anne, fell in love with the casual vibe of the village and lived in a beautiful Donald 
Wexler–designed home in Las Palmas for more than 30 years.
Hoagy Carmichael
The composer was an avid golfer who bought a Cody-designed house on the eighth green at Thunderbird.
Suzanne Somers
The California native built her estate, Les Baux de Palm Springs, on 73 acres. It is now listed for sale for $14.5 million.
Carol Channing
The Broadway star moved to Thunderbird in 2011. Her previous residence was not New York; it was Modesto, California.
Gene Autry/
The Yodeling Cowboy
The "Yodeling Cowboy" came a long way from his family's hardscrabble ranches in Texas and Oklahoma. Discovered by humorist Will Rogers in 1929 when he was singing at radio station KVOO in Tulsa, Gene Autry wasted no time making a name for himself on the national stage as a singer and an actor. Though it may seem a dubious distinction these days, he was the pioneer who almost single-handedly created and popularized a cinematic subgenre known as the "musical western." His records sold more than 100 million copies and he completed more than 93 feature films.
Gene Autry converted the old Palm Springs polo grounds into a stadium for his team.
In 1950, Autry was one of the early visionaries who saw the potential impact in the new medium of television. Not only did The Gene Autry Show become one of the first big hits on the small screen, but Autry's company produced other programs such as Death Valley Days and Annie Oakley. He remains the only entertainer to have secured all five stars on the Hollywood Walk of Fame — for radio, recording, motion pictures, television, and live theater.
One of the greatest passions of Autry's life was the national pastime of baseball. A former sandlot and semi-pro player in his youth, Autry signed a deal with Dodgers owner Walter O'Malley to broadcast their games on his radio stations when the team moved from Brooklyn to Los Angeles. Somewhere along the way, the deal soured, and O'Malley ended the relationship. But Autry was not finished with baseball.
At that time, the California Angels had long been one of the most popular teams of the Pacific Coast League. Autry bought them and spent millions to elevate the Angels to prominence in the American League. The Dodger monopoly on SoCal professional baseball didn't last long. Though Autry helped the team earn a division title, he died before they won their first World Series.
The Angels did their spring training in Arizona, but Autry — a part-time Palm Springs resident — brought them to the valley every year for a few weeks of training and some exhibition games. He purchased an old Holiday Inn (now the Parker Palm Springs), refurbished it, named it the Melody Inn, and housed his team there. The antics and parties were legendary, and the place was usually mobbed with celebrities and ballplayers. Autry also converted the old Palm Springs polo grounds into a stadium for his team, and for more than 30 years, the Angels entertained locals and snowbirds while the rest of the country was knee-deep in snow.
Frank Sinatra/
The Penny From Heaven
When Frank Sinatra hit it big, he sought a place to get away from the stresses of his career. In 1947, he chose Palm Springs and had E. Stewart Williams build him a home, now known as Twin Palms, that became famous as his love nest with Ava Gardner. It was even more talked-about a decade later, when Sinatra was ordered by a judge to sell the house and give half the proceeds to Gardner, then his ex-wife. He sold it for a dollar.
Sinatra hung his famous fedora in many houses. Sure, there was the New York penthouse, the Holmby Hills estate, and the New Jersey beach house, but the place he called home, the valley that could scarcely contain his talent and zest for life, was Palm Springs.
Frank Sinatra lent his celebrity to a golf tournament in 1991 that raised a fortune for Eisenhower Medical Center.
After Twin Palms, Sinatra spent 30 years at his Wonder Palms Compound in Rancho Mirage, with occasional forays up Highway 74 to Villa Maggio, his mountain estate named for his character in From Here to Eternity, a role that earned him an Oscar. He and Rat Pack pals Dean Martin (a fellow part-time resident), Sammy Davis Jr., and Joey Bishop packed them in at the Riviera, and Sinatra was a frequent visitor to other valley venues, such as the Purple Room.
His mere presence would have been enough to ensure his legacy here. But it was his philanthropy that truly made a lasting mark. PSL once listed Sinatra's stunning acts of generosity, from buying a piano for a young prodigy in Indio to footing the bill for a little girl at Eisenhower Medical Center. Whenever he could, he gave anonymously. But when it mattered, he gave everything, even his name. He lent his celebrity to a golf tournament in 1991 that raised a fortune for Eisenhower Medical Center and with his wife raised millions to build the Barbara Sinatra Children's Center for abused and traumatized children. It was a crowning achievement in the decades he spent giving to his neighbors.